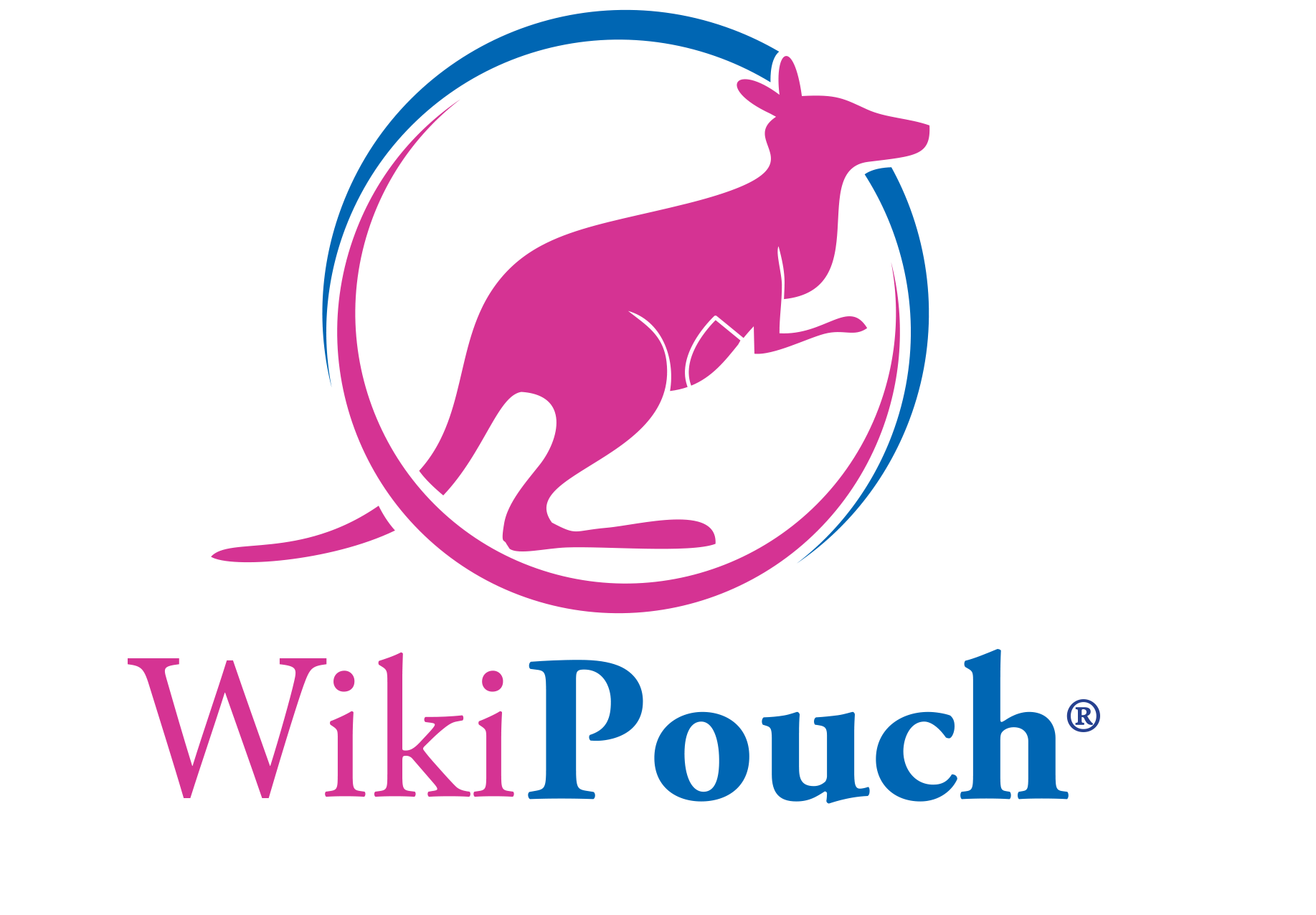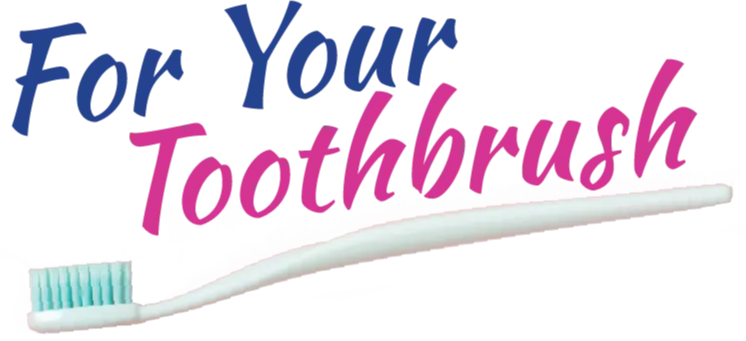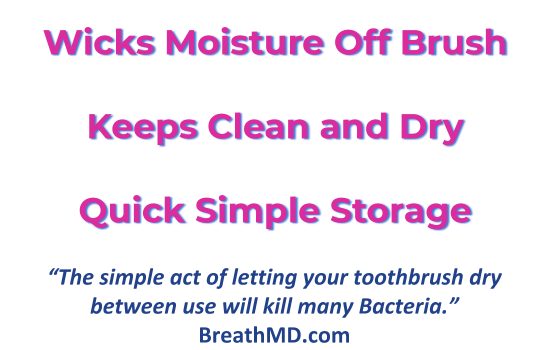 "My Children all like the different colors of the WikiPouch®. I have 4 little ones… So they each get one of the colors and Know which is theirs. I really love how sanitary it keeps our
toothbrushes. I used to use the plastic toothbrush holders, but… they would get mold inside. So, with the WikiPouch® that is no longer a problem. Thank you WikiPouch®!"
Mindy & Mom to the following testimonials from the Children
"Keeps my toothbrush clean and dry. I feel a lot better about the cleanliness of my
toothbrush."
Treena
"We absolutely love the WikiPouch®. I have one for each of us in the bathroom doors on the inside to put our toothbrushes away. We like them there, so they are out of the way and keeps the germs off them while other people are in the bathroom. I also have them in our to go bags when we go on vacation, so they stay clean and germ free there also."
Shurrie & Family
"Will not get caught without my WikiPouch®, Love it!"
Valarie
"What I appreciate about the WikiPouch® is that it keeps your toothbrush firm for a long time by drying moisture away after each use. It is convenient, not bulky. It comes in different colors, and you can write on it!"
George
"We keep our WikiPouches on the inside of our medicine cabinet door. We also love
using the WikiPouch® when we travel. We all have our own colored pouch, which makes
it easy to keep our toothbrushes separated. I love knowing my toothbrush will be dry and
clean, even on the go."
Kyra
"My toothbrush stays cleaner and the WikiPouch® is a really nice place to put my toothbrush."
Staci - 11 years old
"I like my toothbrush dry. Once I dropped the WikiPouch® in the sink full of water with my toothbrush in it, and it floated... My toothbrush did not even get wet."
Gabriel - 9 years old
"I did not know I needed it, but now I can't live without my WikiPouch"
Dennis
"A friend introduced me to WikiPouch® and I am so glad he did. We have a small bathroom and I was always concerned by the bacteria floating around the bathroom especially after flushing the toilet. I keep the pouches inside my medicine cabinet and our toothbrushes are
always dry and well protected from the floating bacteria. I also keep a set in my travel bag."
Rosie
"I've been in the dental 🦷 field for over 18 years. I use the WikiPouch® to protect my toothbrush from 🦠 bacteria and germs in the air. It just makes sense. I wear a mask 😷 to stay safe, why would I not protect my toothbrush from bacteria?"
Nicole
"We love 'em! Fred and his wife do too!"
Rodney
"I love WikiPouch® !"
Mason - 3 years old
"I love to have my WikiPouch® for my toothbrush... It is just mine! It is Cool."
AJ - 7 years old
"I love my WikiPouch®! It keeps my Toothbrush Dry & Fresh... No mold in the WikiPouch® and my toothbrush seems to last much longer."
Kaylee - 13 years old
"The thing I like the most about the WikiPouch® is how fast I can safely store my Toothbrush. I just pop it and drop it. Pop it against the sink and drop it in the pouch."
Scott
"The wikiPouch® definitely keeps my toothbrush dry, but what surprised me the most was that my toothbrush lasts much longer now.
Buddy
"I love the fact that I can stick the WikiPouch® inside my medicine cabinet. It keeps my toothbrush clean and dry and it is so fast to just open the cabinet and drop my toothbrush in the pouch… I love it!"
Charlie
"I have been using the WikiPouch® for over a year on my electric toothbrush and it makes my bristles feel new. I have peace of mind that my toothbrush will stay fresh and clean using the WikiPouch®."
Michael
"I love having my WikiPouch® on the inside of my cabinet door. It is not only convenient,
but it's hygienic! The WikiPouch® protects your toothbrush from germs and grime. I've been using this product for months now, and I can definitely say it's something I'll
continue to use."
Scott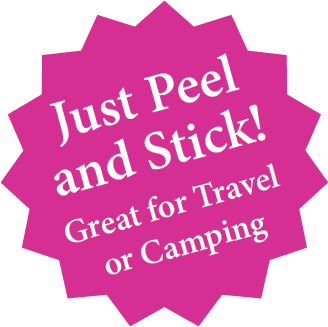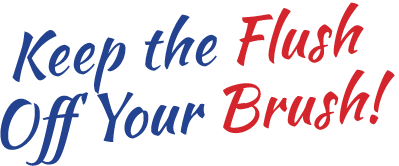 Stick

the WikiPouch®

on your mirror, inside your medicine

cabinet, cabinet below the sink, etc....do not place on painted walls

Do you Use an Electric Toothbrush… place the WikiPouch® upside down over the brush.

Also use for Travel or Camping, just put your toothbrush in the pouch and take it with you.

Best if replaced every 3 months
Research suggests that a range of serious health problems

including heart disease, stroke, arthritis, chronic infections could be linked to unhygienic toothbrushes.

The simple act of letting your toothbrush dry between use will kill many Bacteria.

BreathMD.com
In addition to toothbrushes, the WikiPouch® can also be used to store night guards, snore guards, mouthguards, orthodontic retainers, hearing aids and jewelry. Because of the Wicking nature of the WikiPouch®, washed jewelry dries quickly reducing water spots.